New ASBC/SVC Alliance,
Election Outreach and Childhood Cancer
American Sustainable Business Council Allies with Social Venture Circle
The American Sustainable Business Council (ASBC) has been making the business case for a clean, fair economy for over a decade. Now, we're leveraging our strengths in a new strategic alliance with Social Venture Circle (SVC), the prominent social-impact networking organization. Read the full press release.
This alliance will be a powerful new force for environmental and economic justice with impact at all government levels; a force that rejects short-term shareholder value in favor of long-term, resilient value that fosters an accountable, vibrant, and equitable stakeholder economy. Together, ASBC and SVC will amplify the voice of socially responsible, sustainable, mission-driven companies in crucial policy debates about how to achieve a viable future for U.S. economy.
In the face of accelerating climate change destruction, deteriorated infrastructure, the worst public health crisis and a ravaged Main Street economy, there's no time to waste. We must drive home the business case for a stakeholder economy now.
ASBC and SVC will pool resources and share intellectual capital but will largely continue to operate independently. ASBC will serve as the policy and advocacy group for the combined entity and maintain its focus on the circular economy, climate and energy, infrastructure, and the high-road workplace. SVC will continue connecting entrepreneurs, investors, and corporate leadership teams with funding and capabilities to create businesses that contribute to a regenerative economic system.
Existing ASBC and SVC memberships will be converted to a new, combined membership with added benefits. To learn more about the ASBC/SVC alliance, visit: jointhenexteconomy.org.
Click to Tweet: In this crisis, let's power up the impact of sustainable, high-road business: jointhenexteconomy.org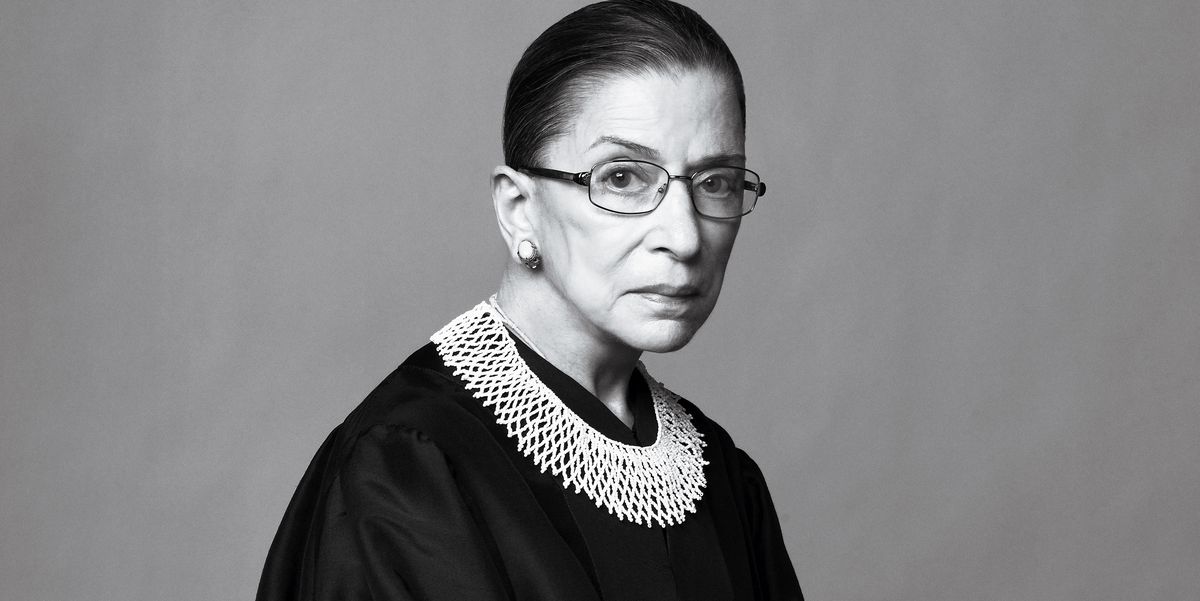 ASBC Honors the Legacy of Justice Ginsburg
"Justice, justice, you shall always pursue." This phrase from Deuteronomy, taken from a plaque in the office of the late Justice Ruth Bader Ginsburg, was shared at her memorial event in the U.S. Capitol on September 25. All of us at ASBC honor Justice Ginsburg's stellar, lifelong pursuit of justice, including gender equality under the law. Read the press release.
Justice Ginsburg's arguments helped win women the right to own homes, bank accounts, credit cards, business loans and more in their own names; activities that have enormously benefitted America's real economy and communities nationwide. While her pursuit of equal pay for equal work, paid family leave and other just demands are still works in progress, her judicial dissents will seed the ground for more enlightened rulings in the future.
"Throughout her career, Justice Ginsburg was an unyielding champion of justice and fairness; principles that ASBC has always stood for," says ASBC President David Levine. "Her commitment to equity will continue to inspire our work and we will commemorate her inspiring life by advocating for the ideals she stood for."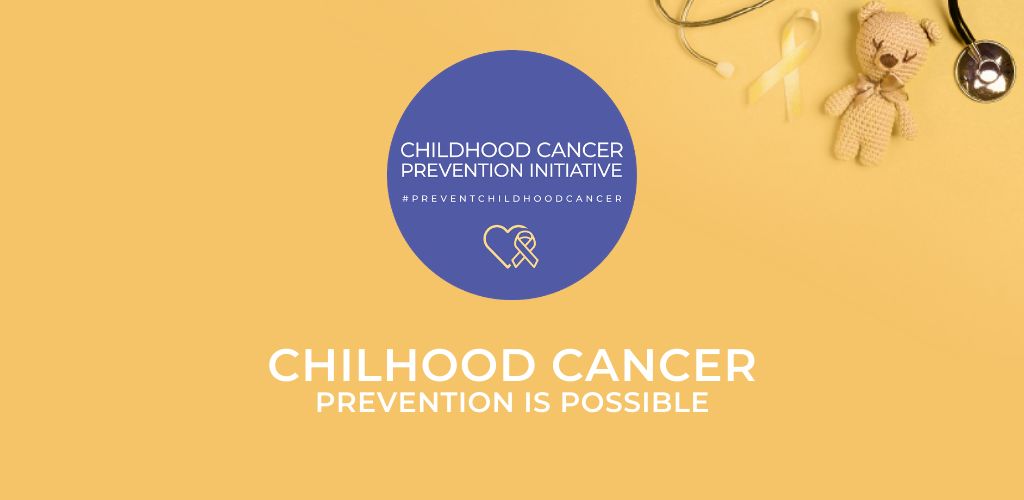 Businesses Urge Ending Preventable Childhood Cancers
Cancer is the leading cause of death by disease for children in the U.S., and since 1975, the incidence of childhood cancers has increased by 34%. Treating this dread disease costs an estimated $1.9 Billion a year, and the cost in family wellbeing is even greater. Now, ASBC leaders, responsible businesses, scientists, health professionals, parents and policy experts are raising awareness that we can prevent many childhood cancers before they start.
To share this news, the Childhood Cancer Prevention Initiative collaboration, which includes ASBC leaders, has released a new report, "Childhood Cancer: Cross-sectoral Strategies for Prevention." The report shares evidence of the impacts of toxic chemicals on children and how we can prevent much childhood cancer by removing toxic chemicals from children's products and the environments where they live, learn and play. It details the state of childhood cancer in the U.S., highlights responsible leaders' strategies to mitigate it, and builds the business case for aggressively reducing the environmental causes of childhood cancer.
"To defeat childhood cancer, we can and must end the production and use of toxic chemicals," asserted ASBC Cofounder & President David Levine. "Some businesses have a role in cancer causation, and all businesses can play a powerful role in accelerating our transition to safer chemicals and products free of toxic chemicals."
ECOS® President & CEO Kelly Vlahakis-Hanks said, "The science is irrefutable—toxic chemicals are responsible for an increase in childhood cancers. All cleaning product manufacturers must join us to innovate safer green chemistry and create safer cleaning products for homes, daycare facilities and classrooms." EarthKind Founder & CEO Kari Warberg Block concurs: "As manufacturers we have a duty to make safe products and provide a safe environment where children can live, play and learn without getting sick."
We can prevent childhood cancers and relieve thousands of children and families from the trauma of cancer treatment through systematic changes in business and government policy and practices. Sign on to support these lifesaving changes now: The Business Sign on and the Public Sign on.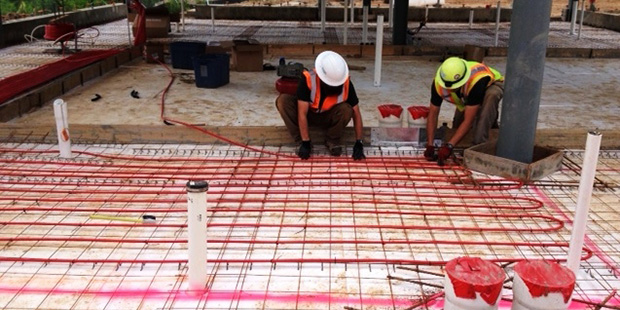 ASBC Supports National Infrastructure Bank Act
The National Infrastructure Bank Act (HR.6422) establishes a national, self-sustaining bank that will allow states to repair our nation's crumbling infrastructure. Remaining fiscally neutral, the act provides funding for every state to streamline desperately needed infrastructure projects while creating 25 million new, high-paying jobs with adequate training. It's a critical step in restoring jobs devastated by the pandemic, reducing income inequality, and greenlighting projects ranging from transportation, to reusable energy, to SMART Cities infrastructure. Over the past several weeks, we have been informing & organizing our members to garner support for the bill and will keep you updated. Read the bill.
Race & Equity
This working group aims to improve the economic health and wellbeing of traditionally marginalized sectors of society to foster an equitable and just economy. In September, the group focused on food systems, which contribute to the marginalization of Black, Indigenous, and People of Color (BIPOC). On September 17, ASBC held a forum on Racism and the Food System, hosted by Working Group Chair MaryAnne Howland. It included GW Chew, founder of Something Better Foods; and leaders of ASBC's Regenerative Agriculture and Farm Justice Working Group, including ASBC Policy Manager Colton Fagundes.
The U.S. needs a more just and equitable food system to end disparities in wealth, health and wellness and build sustainable communities of color. Restaurants and grocery stores are vital, but many communities lack reliable access to nutritious food. COVID-19 has highlighted the preexisting health conditions that put communities of color at increased risk for severe consequences of this highly infectious disease, making healthy food access even more urgent. To dismantle systemic racism, we must invest in Black-owned businesses within the healthy food system. We must also build food systems that 1) give all farmers equitable access to markets and to government farming programs, 2) ensure workers are treated and paid fairly, and 3) improve access to nutritious food, especially for BIPOC, to alleviate food insecurity in the U.S. Learn more about our projects
Creating an Economic System that Works for All
This working group met in September to discuss the design of the Creating an Economic System that Works for All document and its distribution. The Creating an Economic System that Works for All report will be ready in October. Please check out the document and policy proposals on the ASBC website and help spread the word. Your support is greatly appreciated.
Climate & Energy
The working group's meeting in September included information from new member David Yasulka, Nature's Logic and the Pet Sustainability Coalition; a discussion on the decarbonization of ecommerce; and discussion on the campaign to have insurance companies stop insuring and investing in fossil fuel projects and companies.
Sustainable Packaging
This working group heard several presentations in September. Mary Sweeters of the Sunrise Project provided information on Insure Our Future, a coalition with ASBC, Green American and the Sunrise Project working to have insurance companies divest from investing in fossil fuel companies and commit to insuring new fossil fuel projects to mitigate climate change. At the meeting, we also heard from Mitch Hedlund, founder of Recycle Across America, on RAA's efforts to standardize recycling information, posters and labels. Learn more.
Media Coverage, Blogs, and More
Businesses call on US insurers to join global trend of ditching fossil fuels

—

An article in S&P Global Market Intelligence quotes ASBC Executive Vice President Thomas Oppel. The article explains that on Sept. 17, nearly 60 businesses called on U.S. insurers to drop their investments in fossil fuels to avoid worsening the impacts of global climate change. The list includes ice-cream maker Ben & Jerry's Homemade Inc., outdoor apparel retailers Aspen Skiing Co. LLC and Patagonia Inc., and tea manufacturer Bigelow Tea. "When you're trying to put out the fires, you don't invest in lighter fluid — but that's exactly what insurance companies investing in fossil fuels are doing," said Thomas Oppel, executive vice president at the American Sustainable Business Council. Oppel organized the letter with nonprofit group Green America and activist campaign Insure Our Future.

In an ASBC blog post by staffer Carolyn Pincus, leading member Seventh Generation's multi-faceted campaign to boost voting was chronicled. See story "Help Wanted: Business leaders to engage voters" in this issue of Policy Update.
B Lab is a nonprofit organization that serves a global movement of people using business as a force for good. B Lab's initiatives include B Corp Certification, administration of the B Impact Management programs and software, and advocacy for governance structures like the benefit corporation.
Public News Service (PNS) provides journalism for the public interest, funded by NGOs, foundations, social enterprises and other mission-driven members. It combines traditional and new media to reach very diverse audiences through many thousands of media outlets nationwide. PNS covers critical, under-reported issues and provides greater journalistic breadth to broadcasters and publishers on any platform.
Nature's Logic is a line of premium quality pet food and treats that use only 100% natural ingredients and no synthetic vitamins and minerals, The Way Pet Food Should Be. Its goal is to provide the safest, most nutritious, all-natural products that people can confidently feed to their companion animals, and to be a voice for sustainability.
Cambridge Local First (CLF) is a nonprofit network of locally owned and independent businesses working to build a strong local economy and a vibrant community. It supports, promotes, and celebrates a "Local Economy Community" by educating the public and government about the significant environmental, economic, and cultural benefits of a strong local economy.
Co-op Dayton is a nonprofit organization that develops cooperative businesses to meet community needs such as access to fresh groceries or quality job opportunities. It educates the community about the cooperative business model and other forms of worker ownership and provides resources and services to support cooperative business start-ups and cooperative transitions for existing businesses.
Co-op Cincy creates an economy that works for all; one that supports family-sustaining jobs, provides business ownership opportunities for underserved and historically marginalized people, and is accountable to the communities that drive it.
ASBC Staff News
Colton Fagundes has been named ASBC Policy Manager. Previously an ASBC policy associate, his broadly useful background includes work in both environmental policy and natural products business. With a Masters of Global Environmental Policy from American University, Colton has worked extensively on sustainability and agricultural policy for an array of organizations. He also has direct experience in sales and marketing positions in the natural products industry.
Christian Sanchez has been named full-time policy assistant for ASBC. A social science researcher with a background in political science and international relations and experience in multilateral, non-profit and governmental organizations, Christian previously consulted for prestigious institutions such as UN – Migrations and Colombia's Attorney General.
ASBC Members, Let Us Help You Share Your News!
Your ASBC membership is a valuable networking opportunity to share your news with other mission-driven companies and supporters nationwide. Please send us your product and service introductions, personnel and facility changes, awards, charitable events and other news in your press releases, blogs, captioned photos and videos. We'll include them in ASBC's monthly Policy Update newsletter and social media outlets.
AND....Show your customers, prospects and vendors your values right upfront: display the "Proud Member of ASBC" logo on your website and marketing materials.
ASBC appreciates your support for our work and we're proud to support you all the way!
Upcoming Events
Accounting with George Serafeim
Webinar | October 8, 1 - 2 PM ET
Reimagining capitalism to be more inclusive and sustainable is mission critical, but to provide actionable signals to business leaders, the impact of their decisions must be connected to accounting statements. The inclusion of impact-weighted accounts -- line items on a financial statement that reflect a firm's impacts on all stakeholders – is needed if our capital markets are to be driven by sustainability considerations. Learn about this exciting concept from the internationally acclaimed George Serafeim, Faculty Chair of the Impact-Weighted Accounts Project and the Charles M. Williams Professor of Business Administration at Harvard Business School.
How Independent Businesses can Survive & Thrive
Virtual Conference | October 8 & 9, 12 - 2:30 PM ET
ASBC is co-sponsoring this virtual conference with the American Independent Business Alliance (AMIBA). The new normal is daunting, but this timely conference offers a heartening opportunity to learn, share best practices and expand the Local Economy Movement, a game-changing strategy to grow inclusive local economies and positively impact the most pressing issues our communities face today.
The Hidden History of Monopolies: How Big Business Destroyed the American Dream
Webinar | October 15, 3:30 - 4:30 PM ET
American monopolies dominate, control, and consume most of the energy of our entire economic system–but we've broken the hold of behemoths like these before, author Thom Hartmann says, and we can do it again. Explore America's long history of trust busting, taking us from the birth of the nation as a revolt against monopoly, to the largely successful efforts of both Presidents Theodore and Franklin Roosevelt and other like-minded leaders to restrain corporations' monopolistic urges, to the massive changes in the rules of business starting during the Reagan years.
American Sustainable Business Council
712 H Street, NE, PMB 42, | Washington, District of Columbia 20002
202-660-1455 | replies@asbcouncil.org